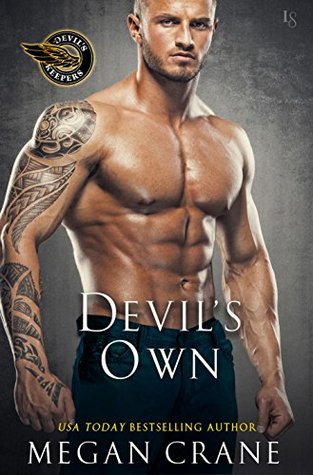 This was a fun read! I went ahead and read the first two before this one and this installment in my opinion is the best to date.
Lara Ashburn is a high school history teacher who requests a parent meeting with Ryan "Chaser" Frey regarding his daughter Kaylee, who has been acting up in school. What neither expected was to have an intense attraction to each other. Lara can't believe she is attracted to this biker when she swore off them years ago and Chaser can't understand why he wants more with Lara when he is strictly a hit it and quit it man.
The book is fast paced and is just the right length so there is no dragging on of the story or senseless fillers to add pages on. This book had it all – drama, humor, light violence, and of course the steamy scenes between Lara and Chaser. The club drama continues in this book and we are left with questions that really need to be answered! I'm looking forward to the next installment and I'm hoping Roscoe get his story next! Funniest quote from the book "This little bitch threw his fat ass out the bedroom window," Uptown said as he let the screen door slap shut behind him and his prisoner. "It was like a whale beaching itself, man. I didn't know whether to laugh or take a few pictures for the Science Channel."
I laughed so hard at this part.
The only thing missing was an epilogue. I would have liked to see how Lara and Chaser's relationship progressed and how Lara's relationship with Kaylee has become. Other than that, great read and I do hope there are more Devil's Keepers books in the works!
I give 4 out of 5 stars! If you haven't started this series yet, start it. You won't be disappointed.
ARC provided by NetGalley in exchange for honest review.