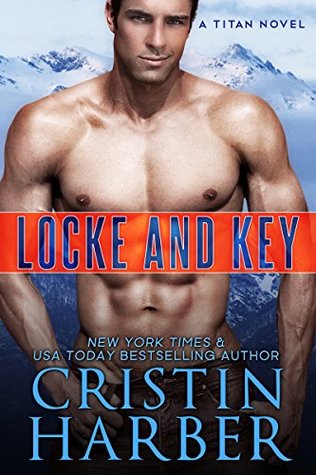 ***4 Unexpected Stars!!***
What was a nice, unexpected adventure that I did not expect! This was my first read from Cristin Harbor and I'm sure it will not be my last. Although this is the 8th book in the series, it can be read as a standalone which is a plus.
Locke and his team work for Titan and they are sent to extract one of their clients from Russia who is a teacher at a high profile private in Washington, D.C. whose students are mainly the kids of high ranking officials in the government. During the extraction, the team notices that there is also a woman who needs to be rescued as well. This woman is Cassidy Noble and Locke cannot believe his luck. Cassidy is an investigative reporter who Locke blames for the twenty six deaths of his squad in Iraq when she was reporting about the conditions and man power available to them. Locke has hated this woman ever since.
Once back in the U.S., a chance encounter brings Locke and Cassidy together as partners to uncover what this teacher was really up to in Russia. From here the plot picks up and the action is nonstop! Locke figures that he will help Cassidy as a start to come to terms about what happened years ago in Iraq, but what he didn't expect was to develop feelings for her and whole web of craziness when they really find out what the teacher is up to. The story was well written and characters are developed. This was a really enjoyable read and I look forward to getting my hands on more from this author! If you like a book with a little of everything, this is it!
ARC generously provided by InkslingerPR for an honest review.