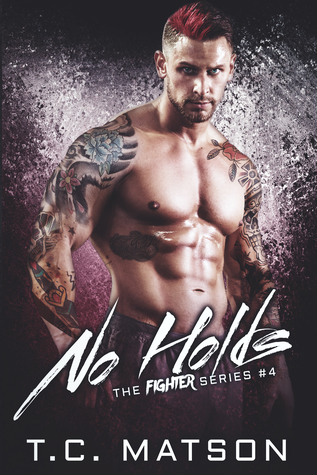 I truly loved this book!! This was my first read from T.C. Matson and I was not disappointed. The story and characters were all great! I can totally see Ryker being voted as one of the best book boyfriends this year! He was so lovable despite his tough persona that is portrayed throughout this book.
Ryker is a MMA fighter on the verge of becoming pro when he meets Whitney who is the event planner for his brother's anniversary party. They are instantly attracted to each other but both have some reservations because Ryker is focused on his MMA career and Whitney is focused on her event planning business and doesn't another heart break to set her back. From here we see both characters tear each other's walls down and their whirlwind romance begins. But nothing is ever perfect. How can two people from completely different worlds fight for love when the odds are against them?
This was such a great story and I am definitely going to read more from this author. Even though there is a HEA, I am very excited that the author hinted that there will be more to Ryker and Whitney's story. I would like to also like see more of Ryker's little brother Kyce and Whitney's best friend Candice as these two characters are great!
ARC provided by Give Me Books Promotions in exchange for an honest review.